Professional Solar Installation Vs DIY: Which One Is Better in Gauteng?
Published on January 6 2021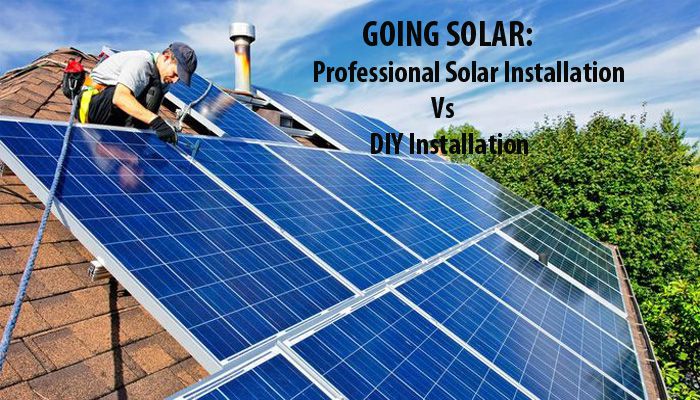 Installing solar panels is a great way to generate renewable energy from the sun. This approach can reduce your electricity bill to a great extent. But many people in Gauteng are confused between professional and DIY solar installation. And you are one of them, right? Don't worry! This article can help. Here, you will get the right solution for solar installation in Gauteng. So, keep scrolling down!
What You Should Do for Solar Installation
Both professional and DIY solar installation can be successful. But several factors make people confused to make the right decision. Let's go through the following lines to clear this confusion.
Installation
The professionals of solar energy companies have adequate knowledge and experience in installing solar panels. And that's the reason why they can do this task flawlessly.
On the flip, if you don't have experience in doing this task, you will never get success. Your entire effort will be ended in smoke.
Equipment
The professionals have the right equipment to install solar panels on your home. But do you have any idea about the tools required for this task? If not, how could you expect to have a perfect installation?
Quality of Solar Panels
Solar panels are of different types. And this is selected according to the structure and position of a home. However, the professionals of solar energy companies know which solar panel suits your house.
On the other hand, it's quite difficult for homeowners to choose the right type of solar panel. In this respect, one needs to conduct thorough research to be well aware of its types.
Complexity and Danger
Solar panels installation is not as easy as it seems. It requires installing electrical wiring, lifting heavy panels, working at heights, etc. Therefore, if you are not experienced in doing this task, you will be at high risk. Most importantly, the wrong installation may pose a danger to your home.
Contrarily, there will be no risk if you hire professionals.
Well, from the points mentioned above, it can be clearly concluded that hiring professionals is the best option in installing solar panels. Now, let's find a trusted solar energy company in Gauteng.
Contact Here to Install Solar Panels
Reach out to the experts at WiSolar, a trusted solar energy Tcompany. Here, the professionals are quite famous for solar installation in Gauteng. They offer this service for both residential and commercial buildings. Visit wisolar.co to know more.